Strategic Thinking, Top Web Designers, Personal Attention, Competitive Prices, and Real World Results – Discover the EduCyber edge.
In addition to our innovative web design and custom web development services, EduCyber's staff of top web designers also offers a full suite of services, such as:
Digital Marketing Strategies
Content Marketing
Ecommerce Solutions
Search Engine Optimization
Conversion Optimization
Internet Marketing
Email Marketing / Drip Campaigns
Social Media Marketing
Web Application Development
Denver-based Web Hosting
Networking Solutions
Pay-Per Click Ad Campaign Management
What makes EduCyber unique is our capability to make all of these services work together to measurably increase your website ROI. That is why we are the top web designers around.
EduCyber creates compelling design and develops custom applications to deliver results that strengthen your competitive edge. Our experience, skill, and creativity ensure your project will transcend the ordinary that clutters the internet and deliver a site that communicates your message with professionalism and flair.
More than a Denver-based design studio, EduCyber provides comprehensive web strategy and consulting that integrates design and technology into effective, measurable web solutions.
EduCyber's Leadership

Brian DeLaet has given numerous presentations on Search and Internet marketing. He launched his own website design, development and hosting company, EduCyber, Inc., in 1998. Prior to EduCyber, Brian spent a number of years in the field of education where he helped incorporate technology in classrooms.
Whether building web sites, developing custom applications, developing e-marketing strategies or hosting and maintaining client websites, EduCyber's goal is to maximize their client's investment in technology.

Maki DeLaet
Vice President/CCO
Maki DeLaet, Vice President and CCO (Chief Creative Officer) of EduCyber, Inc. has used her creative talent and eye for detail to always get the right look and feel. With EduCyber since its start in 1998, she has come into her own as the CCO.
Using sophisticated design tools Maki listens to clients describe what they want and is able to capture, in just the right way, the color schemes, logo design, and presentation of the site.
Privacy Statement
EduCyber respects your privacy. If you provide personal information through a form or through email, we promise not to share that information with any third party (we will not lend, rent, trade, or sell your information) without your explicit permission.
Personal information that you provide will be used for us to provide the best possible service we can. The Internet is an exciting place to be as it grows so quickly but, as with any rapid growth, there are unscrupulous people who take advantage of others. We promise to do all that we can at this site to protect you and your information.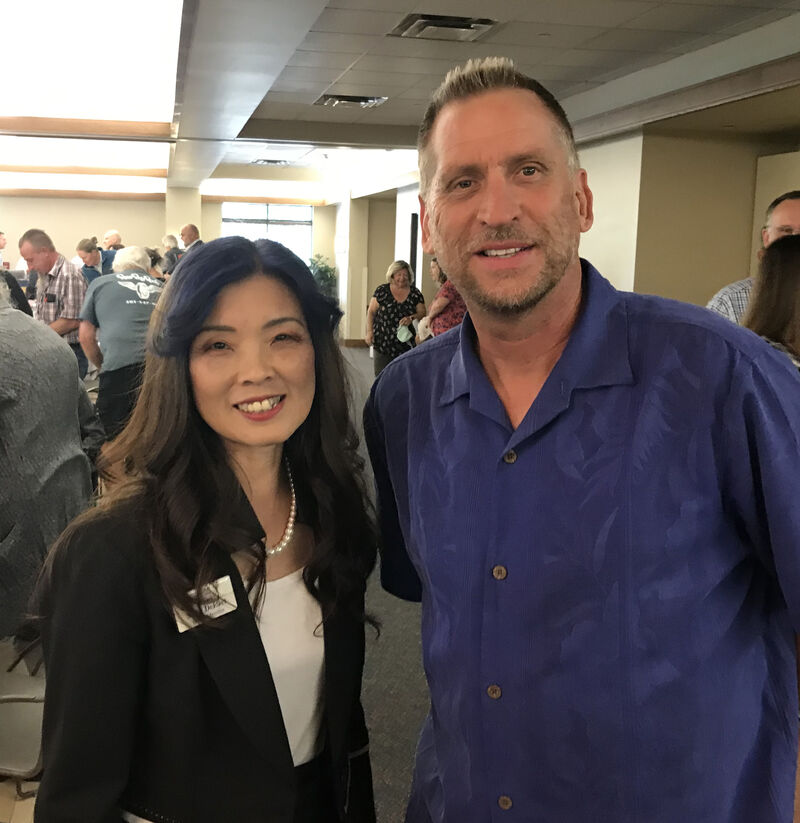 Member of the Year - Wheat Ridge Business Association 2021
Special Recognition Award - City of Wheat Ridge 2021 for Maki DeLaet
Maki designed and developed the Eat-Ridge and Biz-Ridge programs and websites to help local businesses during the pandemic. Maki also developed a program to use our city bus shelters as a promotion to Shop Wheat Ridge. She, along with the others being recognized used her authority as the President of the Wheat Ridge Business Association to disseminate information to its membership. She continues supporting local business through her company and as president of the Wheat Ridge Business Association.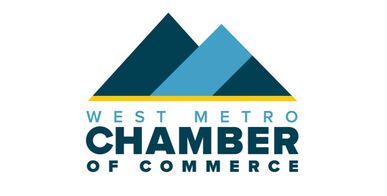 Member of the Year - West Metro Chamber of Commerce 2017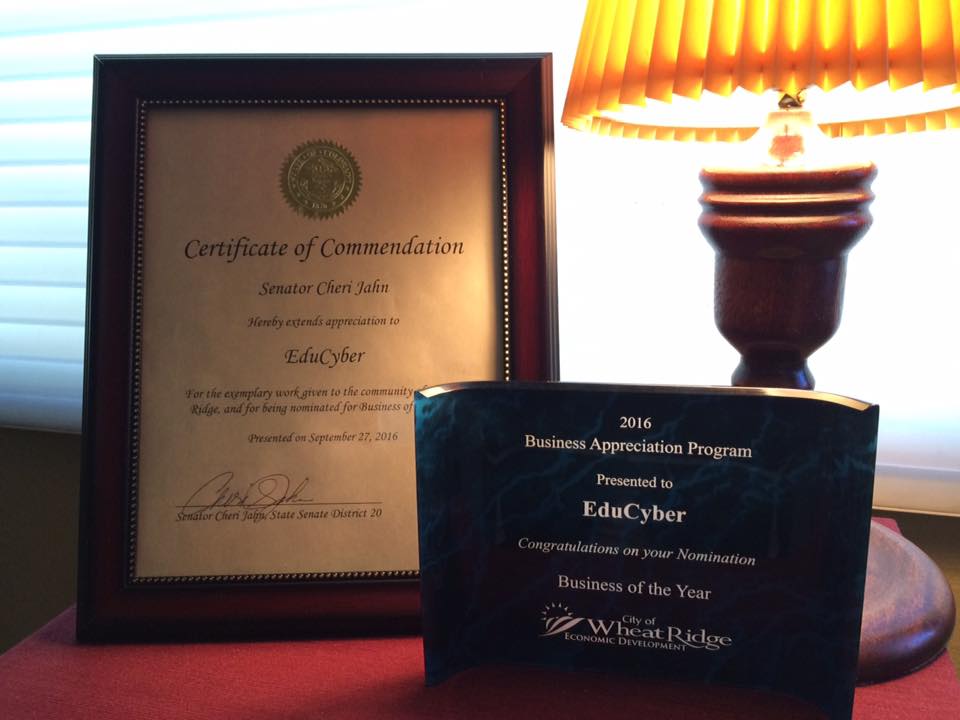 Nominated for City of Wheat Ridge Business of the Year 2016
EduCyber was honored to be nominated for the 2016 City of Wheat Ridge Business of the Year Award! We truly appreciate this community of dynamic and caring business people who nominated us for it. As the top web designers in the area, we appreciate the recognition.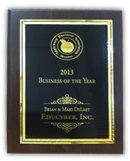 Applewood Business Association – Business of the Year 2013
We continue to stay involved in the community by promoting the growth of local businesses in the Applewood area and engaging in the Applewood community. EduCyber is honored to be awarded the Business of the Year by the Applewood Business Association and its members.

Denver Advisory Board - Member of the Year 2013
EduCyber actively engages in the organizations we join. Brian was named member of the year by the Denver Advisory Board for going the extra mile in getting the group's web site fixed and moved and working like it was intended to.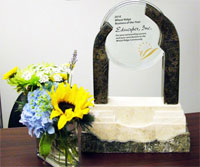 City of Wheat Ridge Business of the year 2010
People keep asking what we did to become Wheat Ridge's 2010 Business of the Year.
We don't know for sure. Perhaps it is because we've been a Wheat Ridge-based business for 12 years. Maybe it's because we care about our customers and work hard to let them know we care.
Or perhaps it's because we get engaged in the community, supporting events like the Wheat Ridge Carnation Festival and the high school newspaper. Perhaps it's because we actively work to make the businesses in Wheat Ridge more successful, working with organizations like Wheat Ridge 2020 and Enterprise Wheat Ridge.
In any case, we are honored to have been named Business of the Year and, if you missed the opportunity to help us celebrate, invite you to stop by and check out our award.