Actually Responsive Web Design is not a trend of any kind – evolving or otherwise. It is a standard practice for web sites today.
The challenge the designers face is making their site look good on every device imaginable, from a 42 inch monitor to an iPad to a mobile phone like a Samsung 7 or the latest iPhone. That is a tall order.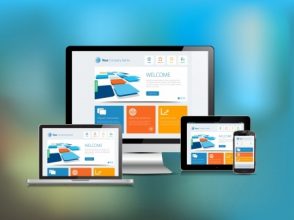 There are several key things designers use, chief of which is the ViewPort meta tag to define what how the page should respond to different devices. But this article is not about the arcane things developers and designers do.
What do you – a business owner or manager need to know?
Responsive Web Design
You shouldn't have to ask for responsive design. It has been a few years since some of the basic rules were laid down. But still verify that a new or existing site is or will be responsive. And take Ronald Reagan's advice – Trust but Verify. Use family and friend's (or coworker's) devices to view your site to make sure it looks right.
Responsive doesn't just happen, it can be planned. For example, a restaurant web site may display its succulent fare on the front page and even have the menu right on the front page. But the mobile display should make location and phone number prominent. If you're out and about and looking for a restaurant, you either want to know where it is or call to make reservations.
What happens to the menu? Believe it or not it is called a hamburger menu – it looks sort of like a bun on top of a burger on top of a bun. While it is fairly ubiquitous, tests show that instead of those three little lines, putting the word MENU in the same place in the same size gets far more clicks. I know what a navigation menu is. I might not know, or notice, those three little lines. Try it with your site and see what happens. The key is to be user-friendly.
Many sites (and business owners) are taking a mobile-first attitude. This turns on its head the idea of building a full desktop viewable site and then determining how it should look on mobile. First you design the site so it will rock the mobile look and then scale it up from there to determine how it will look on tablets and desktops.
A basic tenet of web design that has become even more important with the growth of responsive web design is to have a clean design that focuses the user on key actions. Remove all distractions from what the goal of your site is. If I have to stop to think about whether to click a link going to a vendor's site or click the buy now button, you've probably lost a sale. So remove links or information that distract your visitors from moving deeper into the site or from doing business with you.
If you need assistance with your site – or know of someone who needs assistance – would you take the time to introduce us? We will make you look good by helping someone in need.