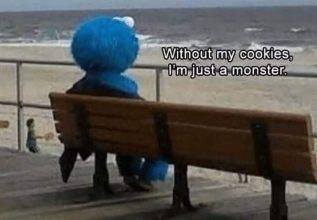 Pretty much everyone has heard of cookies. They are those (nasty?) things that track you on the internet, right? It's just a part of internet marketing, yes?
Well kind of. But they are also those nifty things that once you've logged in to a site mean that you don't have to keep logging in. They are the cool things that mean you are less likely to see ads completely unrelated to who you are and what you like to buy.
A cookie is a small file that can help a website remember who you are – great for online shopping when you put something in your cart and then leave. When you come back, your stuff is still right there in your cart. It can also be used to track you across other web sites or even across all the sites you visit.
Privacy Concern or Just Internet Marketing?
And that is where the trouble lies. Privacy is becoming an ever-increasing concern for folks as they surf the web – it isn't anyone else's business what sites I visit.
Now browser developers (like Google Chrome, Microsoft Edge, Mozilla, Safari, Brave, etc.) are ending their support for 3rd party cookies to help protect consumer privacy.
What does this mean exactly? No one is sure just yet. As tracking 3rd party cookies goes away, you can be pretty sure advertisers will find new ways to target their market appropriately. And Google certainly won't lose out as they will still be able to track searches on their search engine and track users who use the ubiquitous Google Analytics tracking for websites.
Does this mean that your privacy is better protected? Not necessarily. The rise of artificial intelligence (AI) in targeting and delivering ads simply moves the protections to a different level. But this is a step intended to protect consumers.
How it will all play out is yet to be determined but if you are not sure if your site will be affected, contact us.