Over the course of the last several years, we have had many customers come to us asking for Search Engine Optimization. We do SEO (and we do it well) so we are happy to accommodate.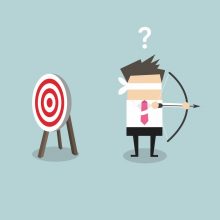 But as a part of our marketing assistance, we seek to understand the goals of the SEO program. On a few occasions the customer's goal has not been to get a higher ranking with the search engines. Those conversations go something like this:
Customer: I would like you to do SEO for my site.
EduCyber: Sure thing, let's take a look at your numbers. First, what is your conversion rate for your web site?
C: ???
E: How many leads are you generating from your site on a daily, weekly, monthly or even quarterly basis?
C: I'm not.
E: So if we get you ranked in the top ten for all of your keywords and you are still at a conversion rate of zero, will you be happy?
C: Of course not!
E: So let's look at what you want to accomplish.
C: I want the phone to ring!
E: Ah, we can help with that.
And in many cases what we do is first tweak or in some cases redo the site to clarify and simply the Call To Action (CTA). Once we've done that we can establish a conversion rate. Once the conversion rate is established, then we can look at whether SEO, Pay Per Click, Social Media or some combination of those is the appropriate solution in order to get more business.
Are you wondering if you might be practicing misguided marketing? Some of the comments we hear from folks include:
We tried social media, it didn't work.
I don't get any feedback from my SEO firm.
I get all kinds of reports from them but I don't understand any of them.
We're paying a lot of money but not getting any tangible results.
I'm told we rank high but the phone isn't ringing
I'm paying for clicks and I see the reports but no one is contacting us.
If you find yourself saying or thinking these, give us a call at 303-268-2245 ext 4 or visit https://www.educyber.com/request-free-call/ to schedule your no pressure evaluation of your site and goals.