We recently attended an event where Google flew in a trainer to present on Google My Business, Optimizing your website for Google and Pay Per Click campaigns. It was a very good presentation from a polished speaker but the mantra we heard again and again is "This is all free."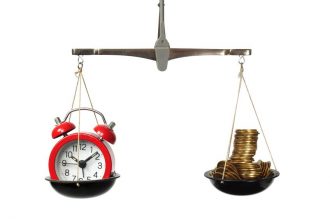 Free is an interesting concept. After 90 minutes of this training, many people were just ready to get started. Getting your business verified will take anywhere from 10 minutes to two hours. Building out your profile and putting the right information in takes careful planning if you want to really grow your business.
Optimizing your website for search engines is free, we learned. But of course, if you do all of this "for free" you will probably wonder if you did it right. You might not know how to track the results. Ah, but we also learned that Google Analytics (GA) is a free tool. EduCyber sets up GA for our hosting clients if they don't already have it. And we walk them through, on a regular basis the maze of finding the data that means something to them and then helping them interpret what that data means.
The point is, there are many things you can do, and indeed do them
for free, as long as your time is free. But if your time is valuable, if you make more money servicing your clients by producing the goods or services they want, then maybe it isn't really free.
If you need help with your "Google My Business" profile, with optimizing your site, for measuring the success of optimization, or with a paid search campaign, we can help. This is what we do day in and day out to help our customers get the most of their website while being able to focus on what they do best. Give us a call at 303-268-2245 ext 4 to get help today.