EduCyber offers something called managed web hosting but we have a unique way of handling it. Whereas other firms offering this service automate, automate, automate; we take the time to look at your site. We log in and make sure that your plugins are up-to-date.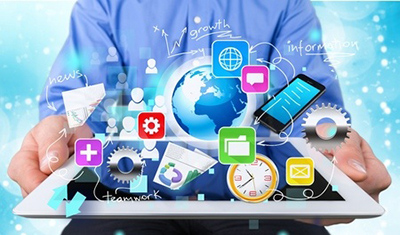 We update plugins and core files to make sure your site is secure and has the latest features available. That alone is a huge comfort for our clients. We recently acquired a new hosting client who has a WordPress site and was scared to update the plugins in case something broke. We did the updates for him and verified that everything was working. We even discovered several plugins that weren't being used. By uninstalling them we sped up the site and made it more efficient.
We provide several layers of security. Our web servers have a firewall that stops most of those with nefarious intent. For our WordPress customers we use a special plugin that stops hackers who try to get to the backend by guessing passwords for common user names like "admin". With these and other tools not one of our sites has been hacked in years. We continue to follow and implement best practices when it comes to security to keep our customers sites up and secure.
We implement analytics. The tool of choice for several years has been Google Analytics. We make sure each site has analytics installed and functions. Then we even go through site performance every six months to help you understand what is happening on your site so you can make informed decisions about changes or proposed changes to your site.
We actively look for ways to help your site perform better. Since page speed is one of the things search engines look for, we make sure you are aware of what needs to be done to improve the speed or we will even go in and do it for you.
Since our tag line is "We partner with our customers to engage their visitors and convert them into clients" we work to make that partnering bit real. We want you to succeed. We do more than want though. We take concrete steps for you to help your site and your business be better with our managed web hosting service.
If you are already an EduCyber managed web hosting customer, who should you tell about us? If you are not yet a customer, give us a call today at 303-268-2245 ext 4 and we'll get the process started.