You have all seen it. It is an integral part of search these days. You are out and about. You decide to look for a good place for lunch. Searching for "restaurants" works but if you want to be clear with your search, you can say "restaurants near me" and up comes the list. This is "near me" search and you need this for your listing.
While this makes a lot of sense for local sensitive places like restaurants, coffee shops or (my favorite) brew pubs, it is important for businesses all across the spectrum.
A mantra we often hear in business is "Shop Local" because by supporting local businesses we support local jobs. I know several people who will not go for coffee at Starbucks and will not have lunch at whatever the convenient big chain is. Instead they go out of their way to find the local coffee shop and independently owned restaurant to do business at.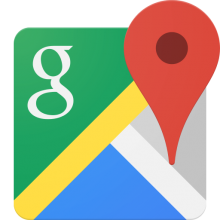 In the same way people go out of their way to select the independent hair stylist, the local plumber, the local cpa and yes a local (or at least domestic) web design firm.
Still not convinced it matters to you? Let's dig in a bit deeper. From 2014 to 2015 the traffic from "near me" searches doubled. At the same time, Google's organic listings are LESS likely to have the magic 10 on the first page or results, opting instead for, on average, 8.5 listings. So being ranked 9 or 10 in the "organic" listings can bump you from the first page but being near where someone searches for you can pull your site or business up.
How do you optimize your local business listing for near me searches? Here is a high level overview of what you need to do:
Claim your business if you haven't already: www.google.com/business for Google or www.bingplaces.com for Bing (we recommend avoiding the Yext and YP type services that will do this for you – you'll pay a lot for an ongoing service that usually just needs done once)
Make sure your address is IDENTICAL everywhere – on Google and Bing, on your web site, on any other sites or groups that might list you. This leaves no room for ambiguity as to whether it is the same business or same address. No ambiguity is a very good thing when it comes to search.
Complete the business profile as much as you can. Put in your hours. Put in all of the information that is asked for, including photos. Make the images be real photos of you and your office and your team.
Encourage happy customers to give reviews for you. If you Google your business, you should see it on the right. From there your customer can click on Write a Review and tell the world how happy they are with you.