"Our web site is just a brochure" , "We don't get any business from our web site – it is just there to help close the deal", "We want our website to help generate more leads", "Our new donation portion of the website generated a 350% return on our investment in one year". These are just a few of the many quotes we hear from customers.  Often the focus is on web site marketing. But the first question you should ask yourself is, How does our site fit in to our business?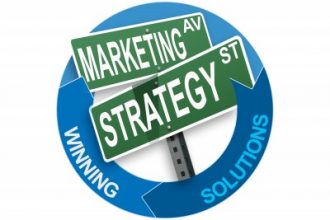 Notice that the question is not "How does your site fit in to your marketing plan?" For for-profit businesses the customer cycle is generally:
Attract -> Engage -> Convert -> Retain
And non-profit organizations have a similar but slightly different cycle:
Attract -> Connect -> Engage -> Inspire
In both cases the first step in the cycle is attract. And for most web design firms and web customers, that is, unfortunately, as far as the conversation goes. The web site is seen purely as a marketing vehicle to attract eyeballs. But that is missing a lot of opportunity.
A well-planned and well-designed website can and should help with every step of the customer cycle. Sure it should help attract new people. That is marketing 101 and careful planning needs to go into how your website fits into your marketing so you can get the most from it for the marketing perspective. But what is the next step?
Once you have attracted someone to your site, what do you do with them? This is one of the biggest problems with Search Engine Optimization (SEO) and Pay Per Click (PPC) campaigns. You drive a lot of people to your site but have given little to no thought of what to do with them once you're there.
This is where you want to engage them with your offerings or connect them with opportunities. But only a little at a time.  If you give people too many choices, they will likely select "None of the above" and go to a different site.
Of course, for an ecommerce site it is easy to measure conversions. The same thing applies to a non-profit with online donations. But what other opportunities might you be missing if that is all you are measuring? A newsletter sign up, for example, could be more valuable over the long term than getting that first time visitor to buy or donate.  Regular contact can turn into a bigger customer or a major donor.
Whether you acquired the customer through your website or through other means, have you considered how your website can serve to retain and even inspire? Creating an account and interacting, either with your organization or other users can be a fantastic retention tool.
When choosing a firm to assist with your web site, look beyond the glitz and fancy moving parts. Are they taking the time to understand your organization and how they can help you grow? If so, congratulations! If not, contact EduCyber at 303 268-2245 – Brian is at extension 4.