When it comes to digital marketing there are a number of pieces that have to come together all at once for things to really click.
And, if you are mi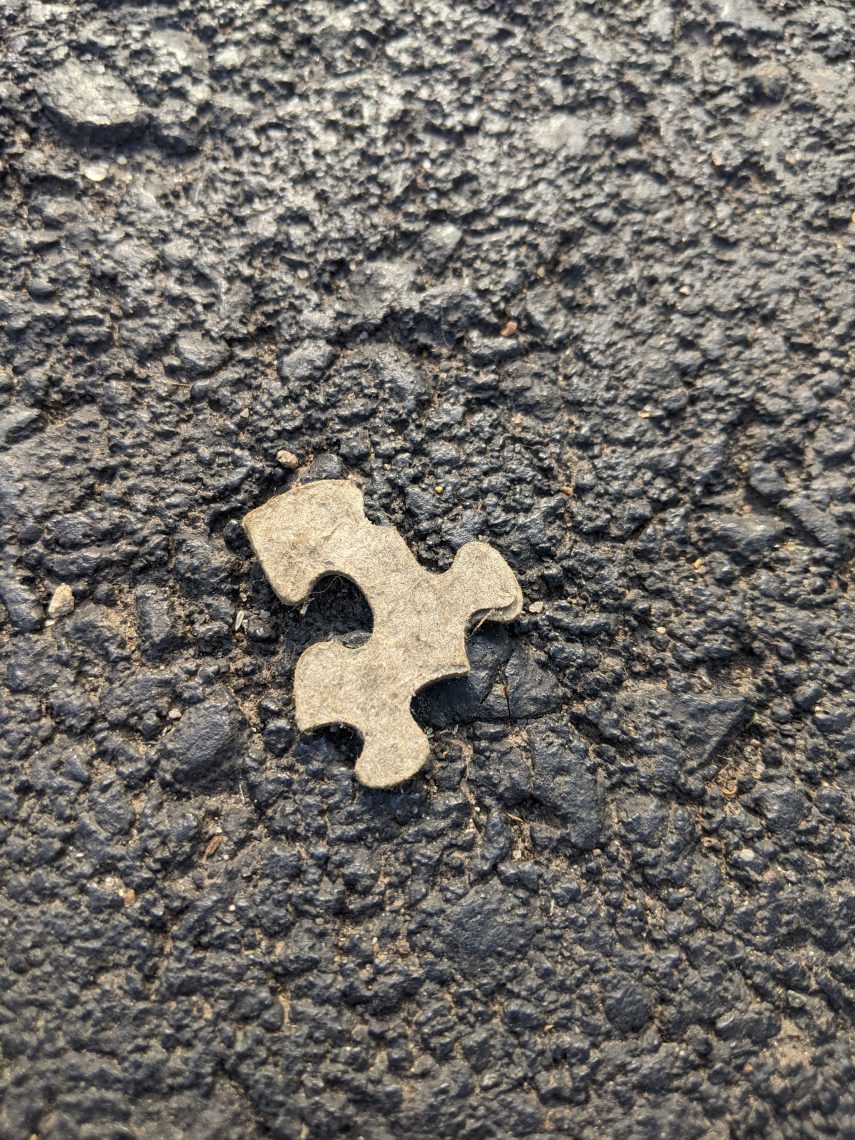 ssing just one piece of the puzzle, like whoever left this piece in our parking lot, you simply won't be able to get the full picture.
Digital marketing is a science that is governed by data. You can track your followers, email recipients, website visitors through each step of your path to customer-dom until they either leave or convert to a customer.
Digital marketing is also an art that must be visually engaging and provide a coherent yet elegant framework for your target market to engage with you and then to become a customer.
I usually think of it as the artistic side comes first – you decide the subject, figure out the setting, sketch in the overall picture and then paint in all the parts, overwriting (over-painting?) when necessary to get just the right look.
A part of deciding the subject and figuring out the setting in digital marketing is understanding what the call to action will be, what the path to get there is, and determining what media is needed.
As you begin to "paint" the science part begins to slide in:
What will be tracked?
How will we track it?
Statistically, what media (website, email, social media, content, blog, etc.) best supports the goal?
Where does the target client go digitally? (Where do they "hang out" online?)
And then the art and science can really begin to blend together. What color(s) are your target client most likely to find engaging?
Should the buttons have sharp corners or rounded edges?
What images or videos are going to illustrate your idea / company while also drawing your users in and engaging them in meaningful ways?
And the list of questions could go on and on.
The point is, if you are missing a piece of your digital marketing puzzle, give us a call or text – 303-268-2245. If you call, go to extension 4.